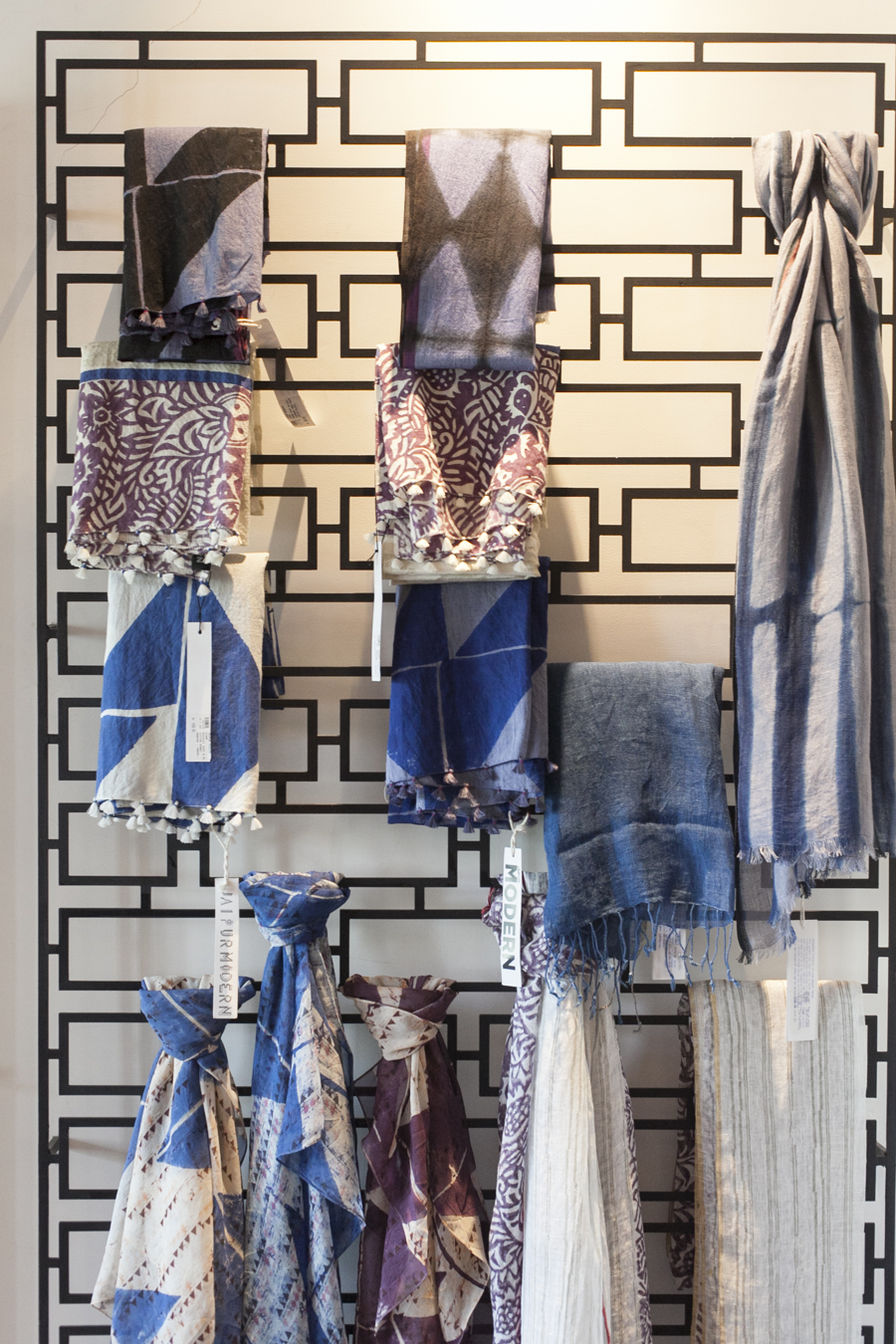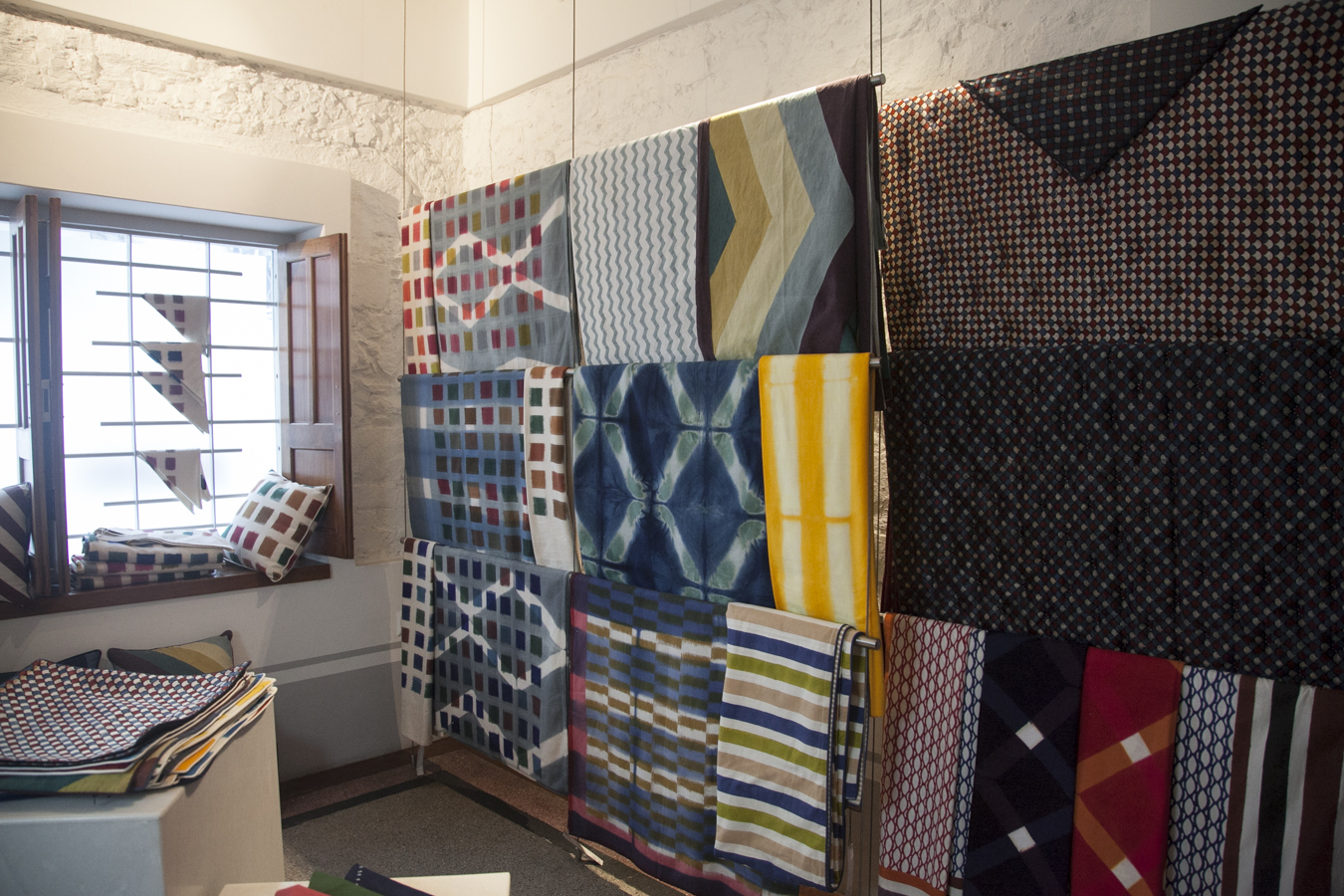 We'd heard quite a bit about Jaipur Modern because it was fitted out by the talented Rooshad Shroff whose work we've been following for a while and we'd also recently learned that their soft furnishings adorn the newly opened Abode Boutique Hotel.
On the shop floor we found 11:11, Rashmi Varma, and Injiri by Chinar Farooqui which we don't seem to see enough of. It's such a folk-influenced but fresh label that uses lovely handwoven textiles. On their wooden windowsills and glass shelves, we spotted candles from No-Mad, nude notebooks from Rubberband, and sharktooth and scarab shaped baubles by Kichu.
Jaipur Modern's own label bears the same name and is focused on decor, scarves and accessories. We liked their penchant for indigo and white, their shibori and tie dyed cushion covers and their ikat quilts. We swooned over the clamp dyed bedding but our favourite finds were their block printed leather bags and wallets. So novel, so nice.
Jaipur Modern occupies a 1940s bungalow in Jaipur's C Scheme, and it is gorgeous. The white walls are fringed with grey terrazzo flooring, but the highlights were the walls of the adjacent café The Kitchen's adorned with hand embroidered tiles and personal objects, the terrace with its Louise Bourgeois inspired black and white marble inlay flooring, the marble gate and a gradient Kota stone mosaicked courtyard.
It's said that founders Yash Agarwal and Maximiliano Modesti were inspired by Indian craft and Italian showrooms in creating Jaipur Modern and they can count us a fan of the result. If you're ever in the city, stop by.
P.S. The Kitchen serves delightful food and a terrific cold brew.
Visit Jaipur Modern at 51, Sardar Patel Marg, Dhuleshwar Garden, C-Scheme, Jaipur.