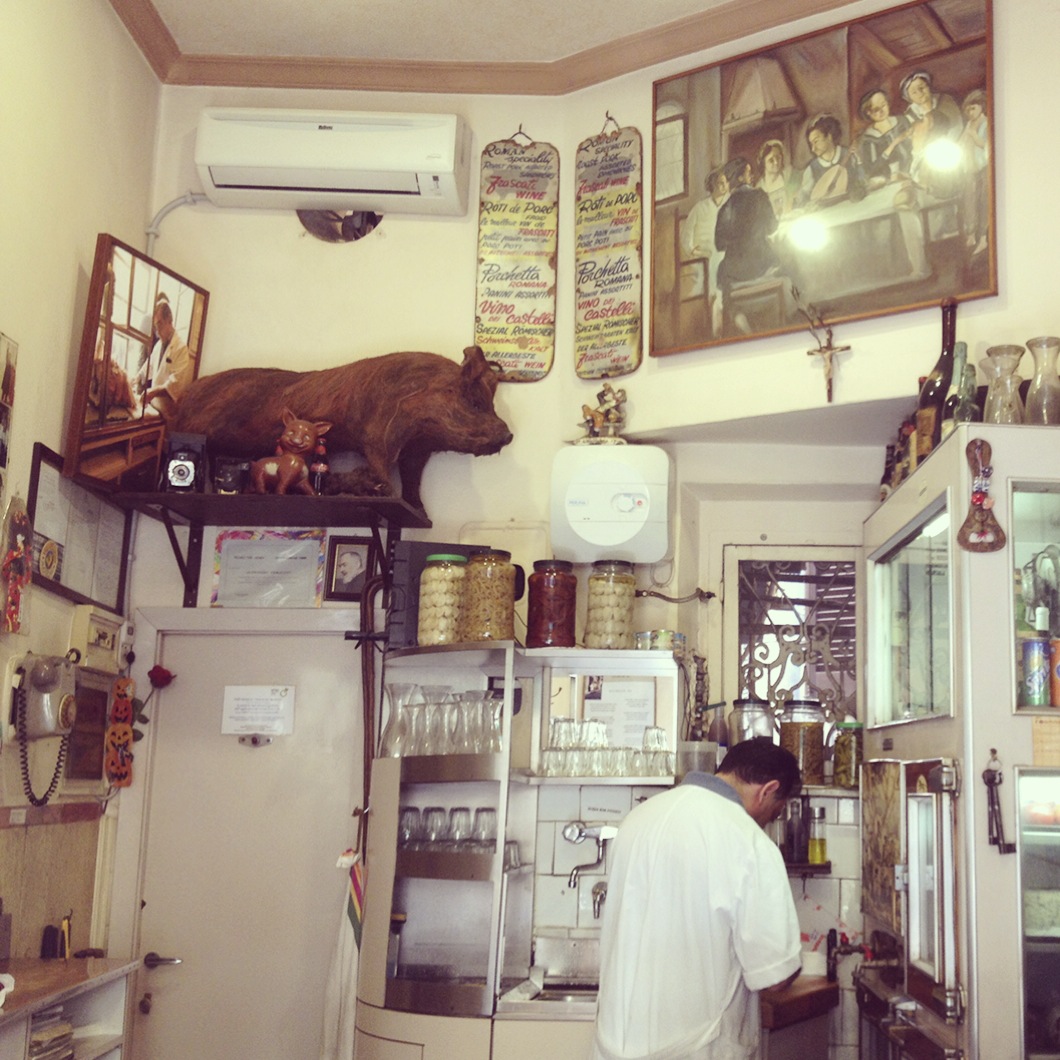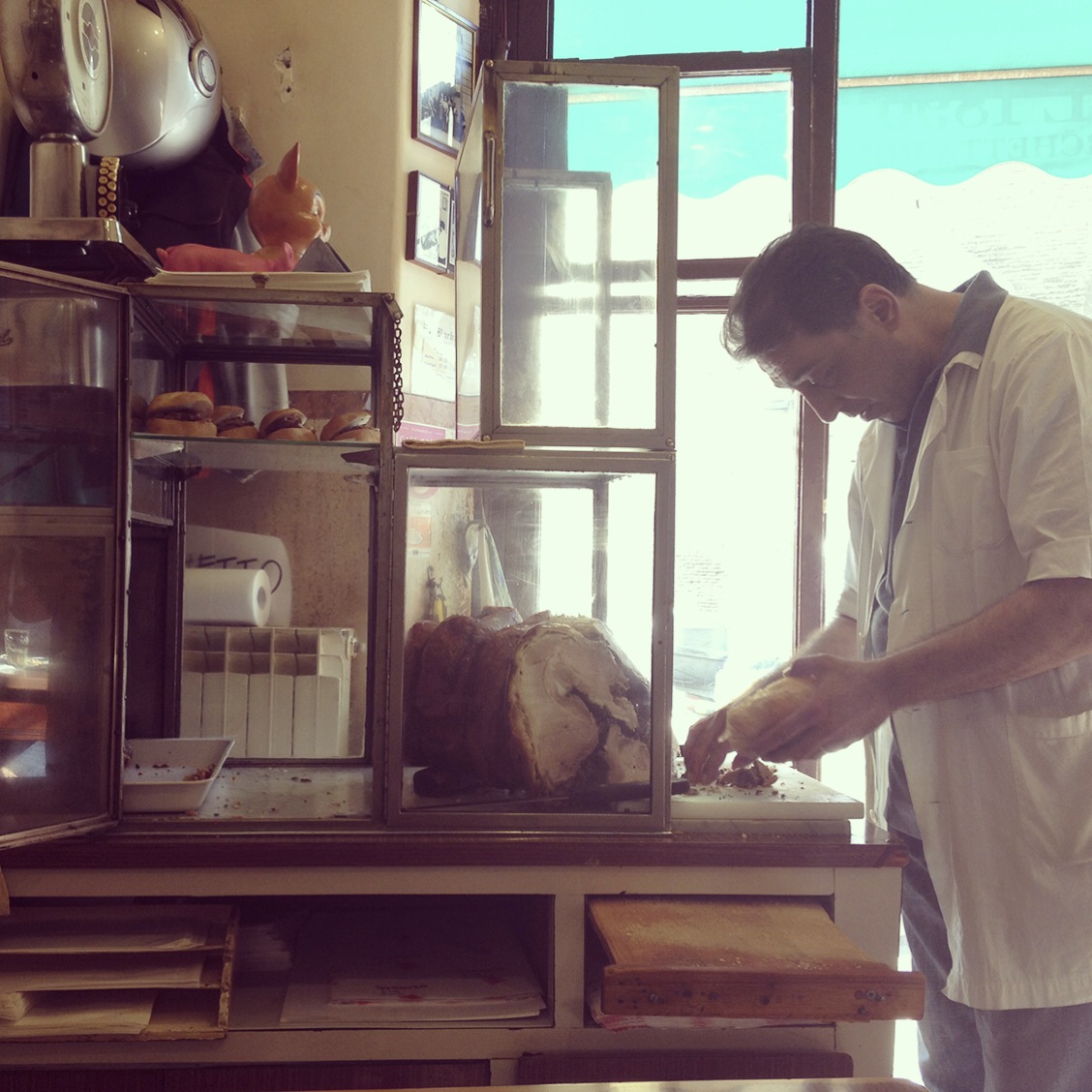 We always appreciate a good hole in the wall so Er Buchetto was one of our favourite Roman discoveries. This eatery that specialises in porchetta, roast pork is so small that it can only fit in three tables. Little knick knacks are displayed, artworks and press clippings from around the world are framed on the walls but the holy grail is the glass case that beholds the mighty pig manned by its ever smiling owner Alessandro in his sparkly white coat.
Order and he will carve off a generous helping onto parchment paper and lay it in front of you. The pork is sublime - lean and tender with the right amount of crispy, salty crackling and fatty bits that will dissolve in your mouth in seconds. My advice: Get both a sandwich and an extra 'portion'. A glass of vino bianco isn't a bad idea either. When in Rome, look out for a green banner on Via Viminale and once you see it, make haste.
Visit Er Buchetto at Via del Viminale, 2F, 00184 Roma, Italy.